Every new model of hearing aid has something better to offer users. Manufacturers are constantly looking for ways to make their products user-friendly and durable. In fact, modern hearing aids are designed to be smaller, lighter, and smarter to enhance user experience. Some even have added frills that go beyond the functionality of artificial ears. Here are two of the latest hearing aids that will absolutely thrill anyone with hearing problems.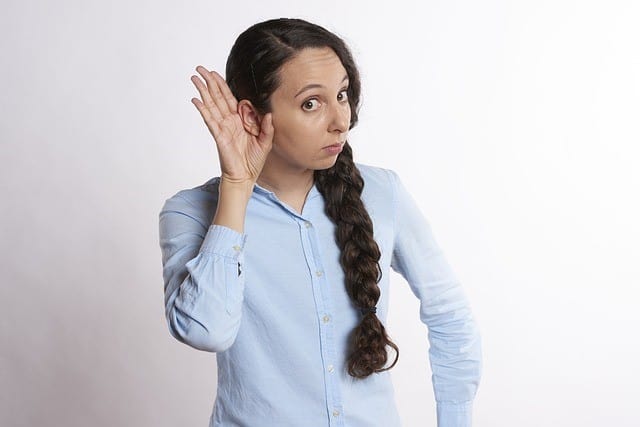 UNITRON MOXI NOW TEMPUS
 If you've been using hearing aid for a while, chances are you've heard about "receiver-in-canal" or RIC more than a few times. This is a much better type of hearing aid than the more common "behind-the-ear" or BTE. The receiver of a typical RIC hearing aid is placed inside the ear canal, hence the name, while the case that contains the electronics is attached at the center of the pinna.
The Unitron Moxi Now Tempus takes RIC hearing aid design and structure to a whole new level. With the speaker, wire, and case made smaller and less conspicuous, it is almost invisible, making it a perfect bet for users that easily become conscious of their look. As a matter of fact, it is regarded as the world's smallest RIC hearing aid. It also comes with Soundcore feature, which automatically adjusts the hearing aid program based on the user's listening environment. This can come in handy when you are having difficulty hearing in certain situations.
Older versions of hearing aid are not capable of integrating with programs that allow wearers to enjoy adequate sound audibility and clarity. They also lack the connectivity needed for easy control of the quality of sound the device lets into the ears. Today, hearing aids can now be easily connected to mobile devices that runs Unitron U-Control 2.0 App. This application allows the wearer to adjust the hearing aid programs or the volume through their phone whenever necessary.
STARKEY'S Z SERIES
As a leading innovator of hearing aid technology, Starkey has never failed to exceed the consumers' expectations. Its most recent talk-of-the-town flagship, the Z Series, is a full family of wireless products that feature the next generation 900sync™ technology, which offers performance, comfort, personalization, and connectivity.
Each model is equipped with HydraShield®2, a water and wax repellent moisture protection system designed to ensure the durability and dependability of the device. Starkey also has a sweet treat for those who are suffering from tinnitus or ringing in the ears. The Advanced Multiflex Tinnitus Technology provides lasting relief by masking noise and focusing only the sound that they need to hear. They also have something cool for those who love going to noisy and bustling places, such as restaurants, parties, or sporting events. The SurfLink® Mobile 2 and other SurfLink accessories can completely filter out noise so that all you will hear are the pleasant sounds you need.
As the technology of hearing aid advances fast, it's only a matter of time before everyone with hearing disability finds the perfect solution to their condition. You'll even have a better chance at finding the right hearing aid for you if you turn to a trusted hearing aid professional, such as Ear Master.
Sources:
2017's Latest Hearing Aids, hearingchoices.com.au
The Latest and Best Hearing Aids For 2017, hearingaidknow.com
Hearing aids are getting smarter. Think AI, health tracking, cnet.com