Today's hearing aids are sophisticated in technology and diverse in styles and aesthetic. Deciding which one is right for you may seem overwhelming given the choice of models available, so we have prepared this guide to help you choose the right type for you. Whether you want a small and discreet design or something convenient and straightforward to manage, there are styles and features available to address a wide range of hearing needs!
---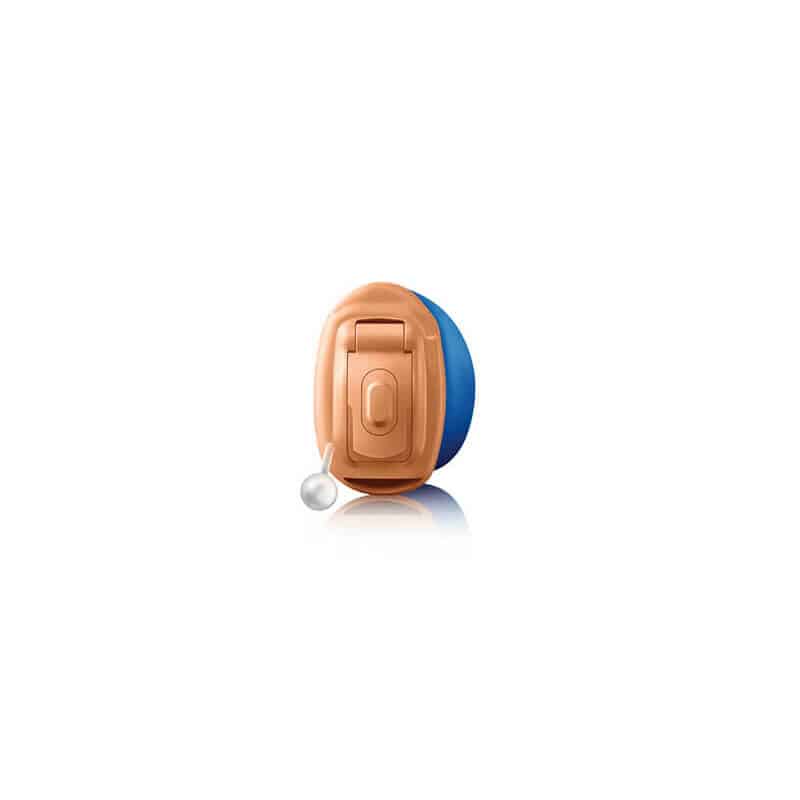 ---
Invisible-in-the-canal (IIC)
With IIC hearing aids, the whole device is positioned in the ear canal. They are the most discreet type of hearing aid available. When wearing these, almost nobody will know you are using a hearing aid. They encounter virtually no wind noise and best for mild to moderate hearing loss.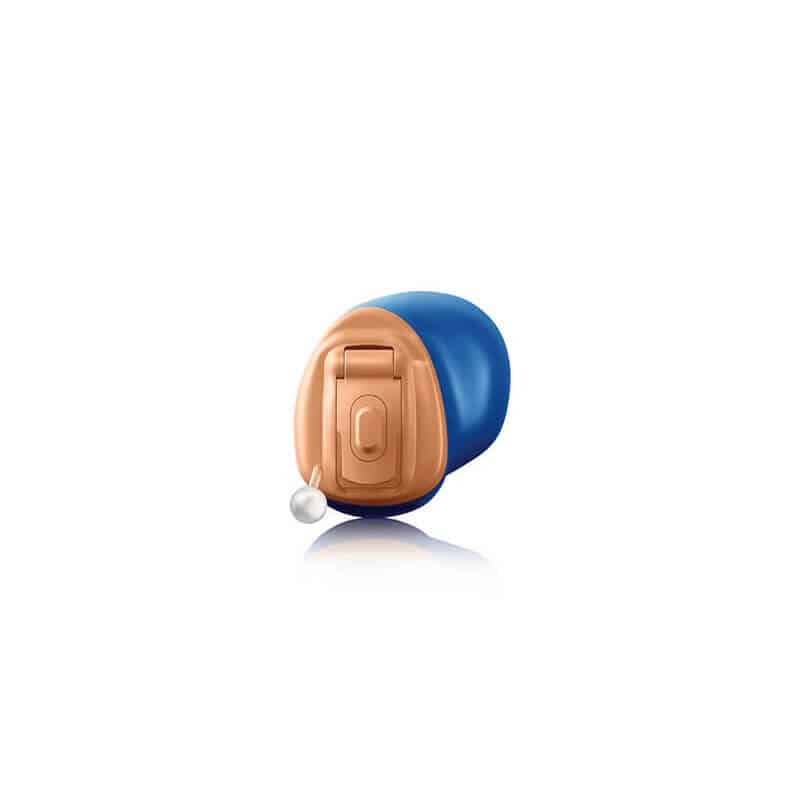 ---
Completely-in-the-Canal (CIC)
CIC hearing aids are almost entirely concealed, sitting slightly closer than IIC devices to the outer ear. Choosing CIC hearing aids gives you a discreet, convenient fit. CIC hearing aids are most appropriate for mild to moderate hearing loss, much like IIC hearing aids.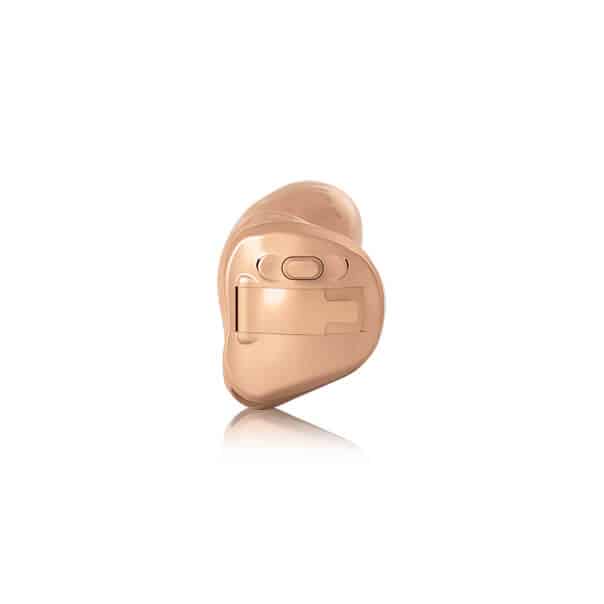 ---
In-The-Ear (ITE)
These hearing aids fit into the outer ear and are somewhat less discreet than the CIC model, but they often come in a variety of skin tones to make them appear less visible. For those who like to make manual changes to their hearing aids rather than using an app, ITE types are a great choice.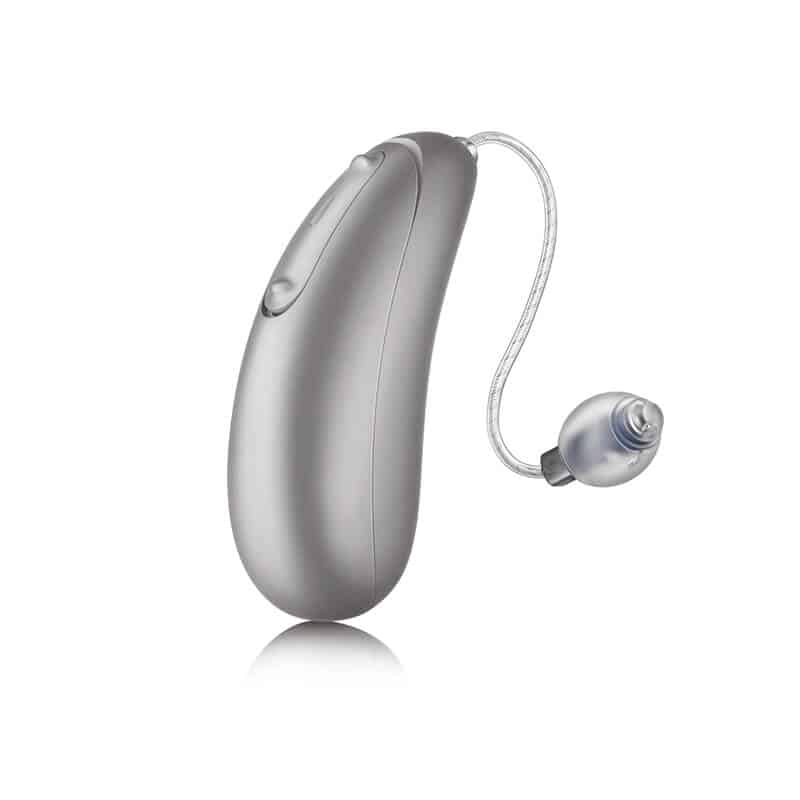 ---
Receiver-In-Canal (RIC)
This style consists of a device fitted behind the ear with a small wire tubing that attaches to a receiver that fits within your ear canal. Modern RIC hearing aids are very discreet. For those who want their aids to blend in, the part of the hearing aid that lies behind the ear often comes in different skin or hair tones, as well as vivid colors for those who want to stand out.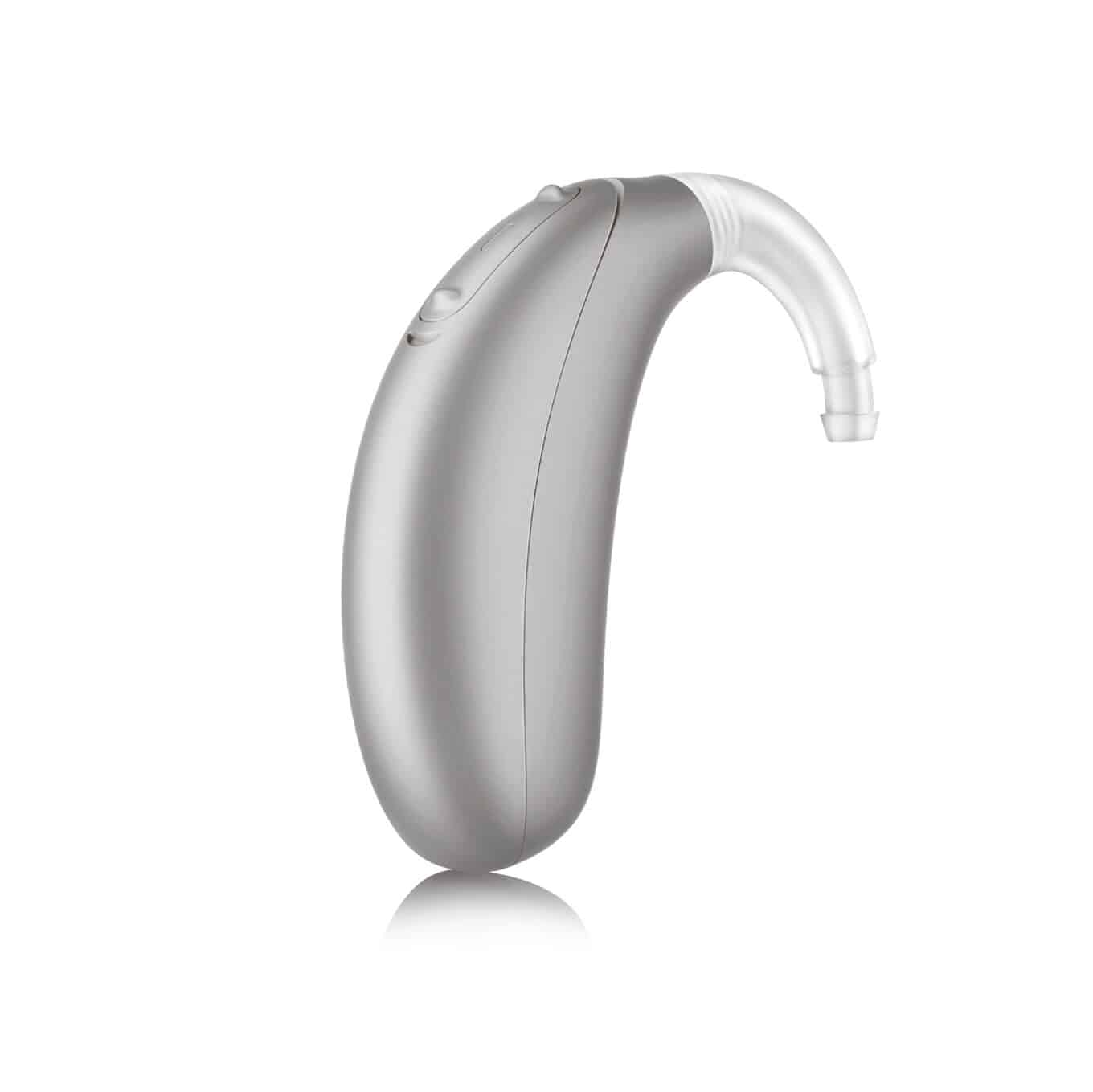 ---
Behind-The-Ear (BTE)
These are similar to RICs in that they contain a device behind the ear. The difference between them is that the receiver chip (or speaker) is actually inside the dome that goes into the ear for RIC hearing aids, while BTE hearing aids have the receiver behind the ear in the main body, and the sound is sent down the tube. BTE hearing aids carry the largest number of features, have the most extended battery life, and accommodate the broadest range of hearing losses.
Bluetooth
While Bluetooth is nothing new when it comes to hearing aid technology, all major hearing aid manufacturers have recently launched direct-connectivity Bluetooth hearing aids in recent years. Before, you needed a standalone streamer to connect your hearing aids to your smartphone. Now connecting your hearing aids to your smartphone is more convenient than ever. Bluetooth allows users to easily enjoy streamed content, telephone calls, and phone conversations straight into their ears.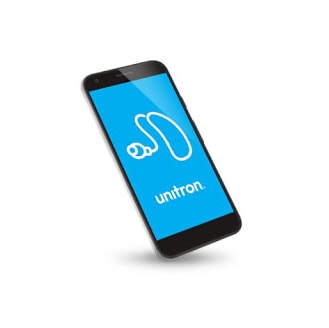 ---
Rechargeable
For quite some time, rechargeable hearing solutions have been used in hearing aids, but they have only recently developed into the standard we expect from our electronic devices. Based on lithium-ion technology, these new rechargeable hearing aids offer several advantages:
Pay once: Over the years, the cost of disposable batteries for two hearing aids can add up. The rechargeable batteries last for an average of 4-6 years (like our cell phones) and saves you money in the long run.
Convenience: Place the hearing aids in the charging station and, in the morning, wake up to a fully charged unit. There usually is enough change to last the whole day when using lithium-ion rechargeable batteries, so no more fumbling around for late afternoon battery replacements!
More environmentally friendly: An astounding number of zinc-air batteries end up in landfills. Do your part for the planet by switching to rechargeable hearing aids.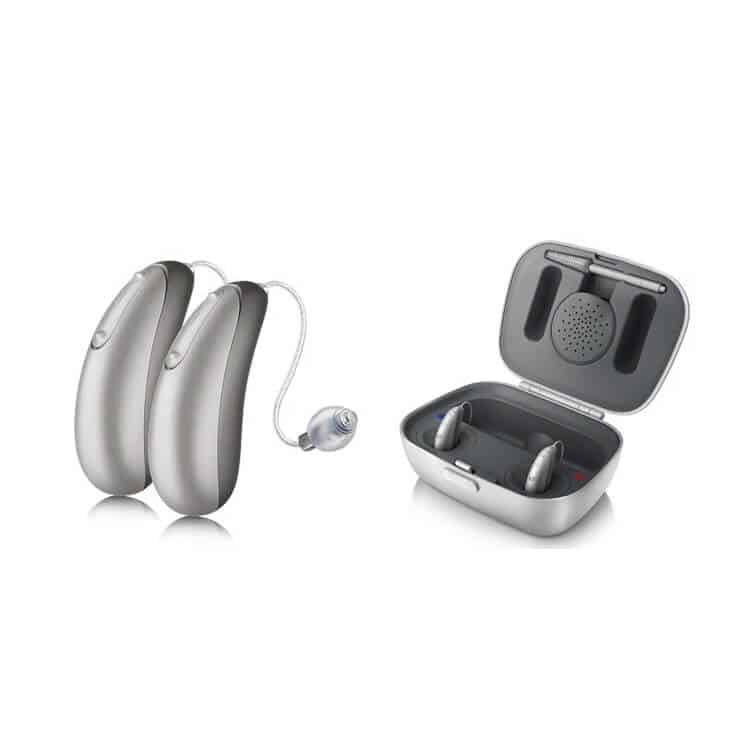 ---
Choosing a hearing aid is a personal decision. The one for you will depend on your hearing capacity, the environments you find yourself in, and the activities you enjoy doing. If you still have questions about hearing aids, why not contact us? We'll help you find the right hearing aid for your specific needs.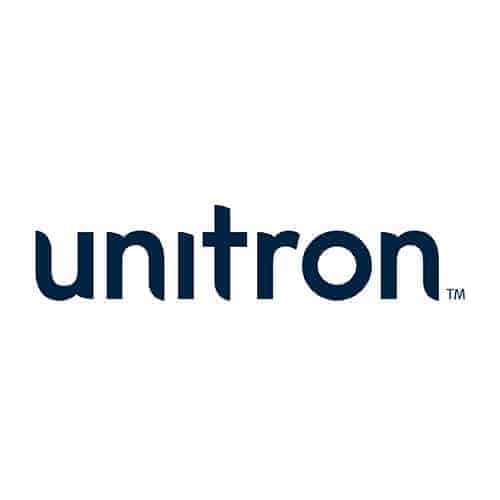 ---
Unitron
Unitron is an innovative hearing aid manufacturer formed in Canada in the 1960s. They are known for developing superior technology for everyone, regardless of their budget. Driven by the Tempus platform, the Stride M R, Moxi Fit R, and Moxi All R makeup Unitron's rechargeable hearing aids collection. These hearing aids can run for an entire day on just one overnight charge.
Unitron offers a unique feature called Flex: Trial for first-time hearing aid wearers, enabling an immersive, customized experience to try before you buy. The Flex software also offers fast technology updates and allows wearers to provide their hearing aid provider with real-time feedback about their hearing aid experience.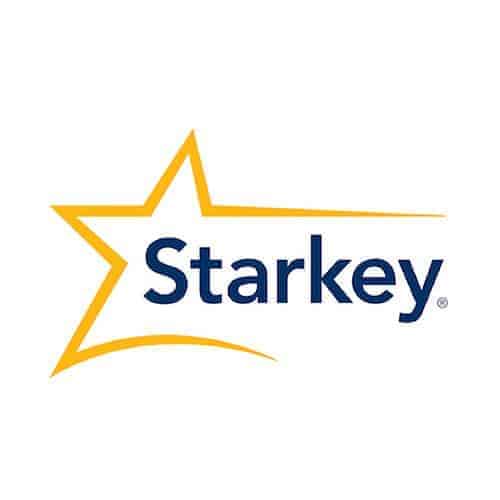 ---
Starkey
Since its inception in 1967, Starkey has produced more than one million devices worldwide, being the only US-based company on this list. They developed one of the first in-the-canal hearing aids, famously worn in 1983 by Ronald Reagan. Public awareness of hearing loss became more prominent in the US as a result of this endorsement.
The new addition from Starkey to the world of hearing aids is the Livio AI. Starkey Livio AI is the first hearing aid in the world to provide the ability to track body and brain health. Built on the Thrive platform and boasting integrated sensors, Livio AI can detect when you have fallen and act as an assistant.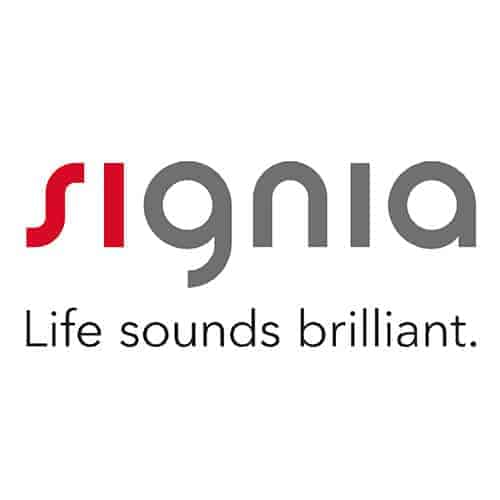 ---
Signia
Signia is a sister company of Siemens, a manufacturer renowned throughout its history for creating quality hearing solutions. Siemens hearing aids were recently acquired by the umbrella group Sivantos, who have begun using the Signia brand for its newly created hearing aids. Together, Signia and Siemens boast an impressive range of high-quality hearing aids.
Sivantos Group, Signia's parent company, has roots dating back to 1878 when Werner von Siemens developed an improved telephone receiver after discovering that it was difficult for people with hearing loss to understand telephone transmissions.
The latest Signia hearing aid is known as the Xperience. This series uses groundbreaking technology to solve many hearing aid users: an artificial-sounding own-voice. It also has motion sensors to automatically detect when the user moves and switches to the right microphone settings.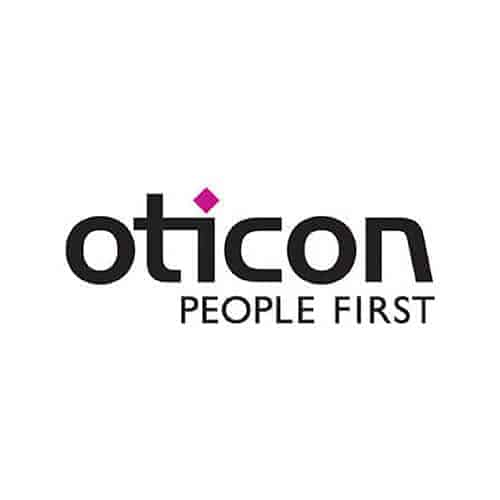 ---
Oticon
Oticon was founded as one of the first hearing solution companies back in 1904. They are considered one of the industry's most leading hearing aid manufacturers. Their "People first" motto pushes the company to stay on the cutting edge.
Oticon made big waves in the hearing aid industry with the Opn in 2018. When it was released, it was the first internet-connected hearing aid globally and featured a 360 degrees groundbreaking open sound experience. Oticon is justly proud of its new product: the Oticon More. This state-of-the-art model builds on its predecessor's popularity with "the world's first embedded Deep Neural Network."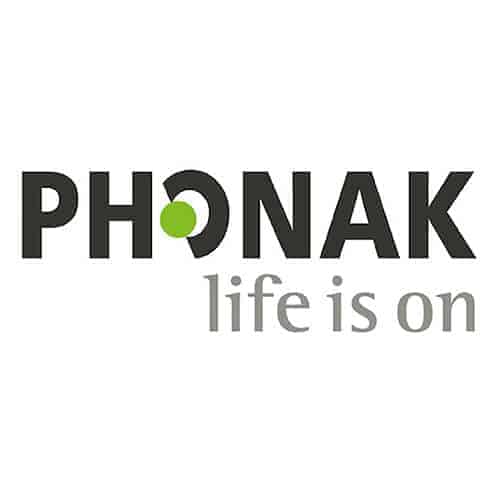 ---
Phonak
Phonak is one of the world's biggest suppliers of hearing aids. Established in 1947, it provides innovative hearing technology to users around the world. The company aims to make hearing aids as easy to use as a pair of glasses.
Phonak might lay claim to the world's most popular hearing aid with the Marvel, released in 2018. This was the first hearing aid to connect to both iPhone and Android smartphones via Bluetooth directly. Since then, they have built on that success with the Phonak Paradise, improving its predecessor with better speech recognition and expanded Bluetooth connectivity.