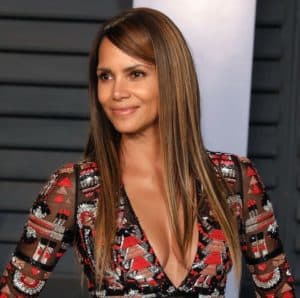 Hearing loss is an issue that affects a lot of people. In fact, roughly 466 million people worldwide have some level of hearing loss. And many of those people who wear hearing aids are celebs!
7 FAMOUS PEOPLE WHO WEAR HEARING AIDS
Wondering which celebs out there are rocking hearing aids? Here are 7 superstar celebrities you may or may not have known have hearing aids.
Bill Clinton
Did you know that the 42nd president of the United States uses hearing aids? In fact, he's been using hearing aids since his second term in office. And today, he's one of the biggest advocates for hearing aid technology in the world and promotes better hearing health across the entire globe.
Halle Berry
Halle Berry's story of hearing loss is pretty tragic as she lost 80% of her hearing in her right ear due to domestic abuse from her former boyfriend. But Halle has turned her tragedy into triumph. On top of her incredible acting career, Halle now advocates for and raises awareness on behalf of victims of domestic violence.
Marlee Matlin
When people think of famous people who wear hearing aids, Marlee Matlin usually comes to mind.  Marlee, who has starred on shows like The West Wing, Law and Order, and ER, has been deaf since she was an infant. In fact, she only has 20% hearing in her left ear.
Marlee hasn't let her hearing loss hold her back. She's used an effective combination of hearing aids, sign language, and lip-reading to effectively master communication. And she's even won an Oscar!
Pete Townshend
Pete Townshend, guitarist for the Who, has hearing aids in both of his ears—because of noise-induced hearing loss. He also suffers from tinnitus, which he believes is because of frequent use of studio heavy phones. But, despite his hearing issues, he still continues to perform and make his mark as a songwriter.
Adam Savage
Adam Savage, most known for his show Mythbusters, has proudly worn hearing aids for many years.  He wears them because he suffers from otosclerosis, a congenital condition that causes progressive hearing loss. He hasn't let his condition slow him down, however, and takes any chance he can to normalize hearing loss and empower people living with it.
Jodie Foster
Actress Jodie Foster is yet another celeb with hearing aids. But she hasn't let her hearing loss or vertigo, a condition that's related to hearing loss, stand in the way of her career. She's one of the most successful actresses of our time with two Oscar wins under her belt.
John Howard
If you don't know who John Howard is, he's actually Australia's second-longest-serving prime minister. And he wears hearing aids! In fact, he started using them when he was 19.
John Howard has actually cited his hearing impairment as being responsible for part of his political sense.  His hearing loss required him to speak louder, which lent him more authority in his political ventures. And today, he's Patron of the advocacy group Deafness forum!
Whoopi Goldberg
Did you know one of the world's most prolific comedians uses hearing aids? Whoopi Goldberg has been extremely open about her use of hearing aids. She's also made it her mission to raise awareness about hearing loss by partnering with great organizations like the Starkey Foundation.
HAVE QUESTIONS ABOUT HEARING LOSS?
As you can see, hearing loss is an issue that impacts many people. And if you're worried you're experiencing hearing loss, you shouldn't! Many successful people wear hearing aids, so there is absolutely nothing to be ashamed of.
Want an expert opinion on your hearing? Contact Earmaster for a free ear exam!