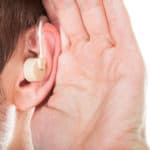 The National Institute on Deafness and Other Communication Disorders estimates that 21 million people in America need hearing aids but don't have them.
If you are one of these people, you might have looked for aids in the past. Have you ever wondered if there's a difference between buying from a website or a local hearing professional?
If so, you aren't alone. In today's digital world, people are buying everything online. There are some things, however, that require the care of a specialist.
Here are three reasons you need to buy hearing aids from a local specialist.
1. HEARING AIDS ARE NOT ONE-SIZE-FITS-ALL
Comfort is one of the most overlooked qualities in regards to hearing aids. They should fit snug in your ear without causing aggravation. A local hearing professional will give you a personalized fitting to ensure the best experience.
Hearing aids need customization for the user. They need to treat your specific type of hearing loss. The only way to diagnose hearing problems is through a comprehensive hearing exam.
Set up an appointment with a local professional to guarantee the best service. You'll meet at a time that's convenient for you and walk out with hearing aids perfect for your situation.
2. A LOCAL HEARING PROFESSIONAL OFFERS FOLLOW UP CARE
Like eyesight, hearing changes over time. What works for you today might not work for you in a year.
By seeing a hearing instrument specialist, you'll have access to care by someone that is only a phone call away. Whether it's a technical issue or a problem with the fit, you can fix the problem immediately.
Many customers of online stores have issues returning used devices. If the aid is returnable, they still have to play the guessing game to find a perfect match. This dilemma can take weeks to resolve.
That's weeks of diminished hearing. Local professionals save you both time and money.
3. LONG-TERM SUPPORT
Hearing loss, like other health problems, needs long-term solutions. A hearing aid is one piece of the puzzle, not the entire picture.
Tinnitus and hearing loss requires counseling. You need professionals that provide you with information and help adjust to your new way of living.
You'll also need advice on how to care for your hearing aid. Cleaning services, refitting, and follow-up tuning is essential. Local hearing professionals offer these services.
If you need to make dinner, you aren't going to one store for the main course, another for the sides, and a different market for dessert. Why would you do the equivalent to handle your hearing problems? Your local hearing aid specialist will take care of everything you need.
YOU CAN COUNT ON US TO MEET YOUR NEEDS
Hearing loss diminishes the quality of life for millions of people. There's no reason you should be one of the 21 million people that have a hard time hearing.
Teaming up with a local hearing professional can make all the difference in your quality of life. We're dedicated to giving you the personal service you deserve. Don't wait any longer; contact us today!