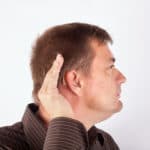 Are you one of the 35 million Americans who suffer from hearing loss? If so, you may be in the market for hearing aids.
Hearing aids come in two different styles: in the ear and behind the ear. So how do you know which hearing aid is best for you?
Read on to learn about in the ear hearing aids as well as behind the ear hearing aids.
IN THE EAR HEARING AIDS VS. BEHIND THE EAR HEARING AIDS
When considering a hearing aid, there are several factors to take into consideration.
What is your level of hearing loss? What is your lifestyle like? Do you have any cosmetic preferences?
The answers to these questions will help determine the type of hearing aid that is most suitable for you.
In the Ear Hearing Aids
In the ear (ITE) hearing aids are also known as receiver-in-canal hearing aids. ITE hearing aids are most common.
These devices have a microphone and sound processor that sit behind the ear. Inside of the ear, there is a wire that leads into the ear canal. The receiver has a speaker.
Pros and Cons of ITE Hearing Aids
As with all hearing devices, there are pros and cons of ITE hearing aids.
Pros
Comfortable
Less feedback
Smaller and less noticeable
Cons
Require maintenance (ie. speaker needs to be replaced)
Susceptible to blockages due to earwax build up
Impacted by moisture which can cause the device to become faulty
Behind the Ear Hearing Aids
Behind the ear hearing aids (BTE) are similar to ITE hearing aids, but more components are located behind the ear.
The microphone, speaker, and sound processor are all located behind the ear. There is a thin tube that runs around the ear and into the ear canal to deliver sound.
Pros and Cons of BTE Hearing Aids
As with all hearing devices, there are pros and cons of BTE hearing aids.
Pros
More durable
Less maintenance
No need to worry about blockages or moisture problems
Cons
May not be ideal for high or worsening hearing loss
Don't amplify a wide range of sounds
May be more noticeable
CHOOSING THE RIGHT HEARING AID
Before choosing a hearing aid, consider these questions below.
Do you care what the hearing aid looks like? If you want to conceal your hearing aid, you're better off with an ITE device. They are smaller and much less noticeable compared to BTE hearing aids.
Do you want to hear a wide range of sounds? ITE hearing aids are superior in amplifying a wide range of sounds.
What is the condition of your ears? If you get ear infections often, BTE hearing aids may be best. BTE devices are also ideal if you suffer from profound hearing loss.
Want a long-lasting device? BTE devices are more durable. You can wear them outdoors and not have to worry about sweat and moisture.
A HEARING CENTER TO HELP YOU HEAR BETTER
Dealing with hearing loss problems? Need to undergo a hearing test? Want to ensure you purchase a high-quality hearing aid?
If so, EarMaster can help. We provide a total hearing center.
Want an all-in-one hearing consultation? We can help you hear better during your first visit!
Contact our office today to get the hearing you deserve.